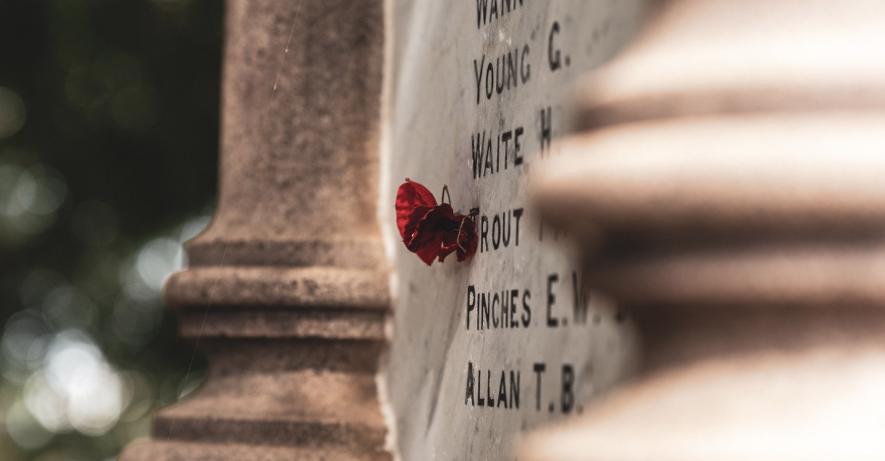 Dedication
A tribute to Queensland's service personnel and their enduring legacy.
Commemorating Queensland's service personnel
This Queensland War Memorial Register is dedicated to the memory of the fallen and those who served Australia in the Armed Services. The Register honours service personnel who were drawn from Queensland communities.
The significance of our war memorials
War memorials resulted from a groundswell of community sentiment. Until the Vietnam War, the remoteness of conflict locations led to policies that prohibited the return of soldiers' remains to their homeland. Early war memorials tended to be sited in cemeteries. However, as the mass casualties of the First World War affected almost every family, communal memorials in prominent public places were established as a tangible symbol of national mourning. These war memorials also symbolised the growing sense of nationhood for the young Australia.
First World War memorials tend to be monumental and often remain as the principal memorial for today's communities. These memorials often record those that served as well as the names of the fallen. Of the 324,000 Australians who served overseas in this war, 60,000 died. This disproportionate number of deaths was greatly felt in what were still new communities. As war memorials often record the family names of the region's earliest settlers, they have developed iconic status as part of the town's or locality's heritage.
In response to the commemoration of subsequent conflicts, many First World War memorials have been adorned with additional honour rolls and plaques for subsequent conflicts. The variety of memorial types has also increased. Over 100,000 Australians have now died in conflicts.
War memorials remain as places for honouring the fallen and those who have served our nation. They remind us that in the despair of war, the ANZACs showed courage, ingenuity, good-natured irreverent humour and a commitment to their mates. From their experiences and those that subsequently served, we have drawn inspiration that has moulded the Australian character. Their example has led to our conviction of the virtues of protecting freedom, demanding fair play, tolerance of differences and the strength of teamwork.
The Queensland War Memorial Register records the sites that are sacred to the memory of those who served. It is designed to provide information for historians and to assist present and future generations understand how the dedication and courage of Australia's youth created a spirit and national identity for our country.
"When you go home, tell them of us, and say,
For your tomorrows these gave their today."
John Maxwell Edmonds