/

Post World War II Gallery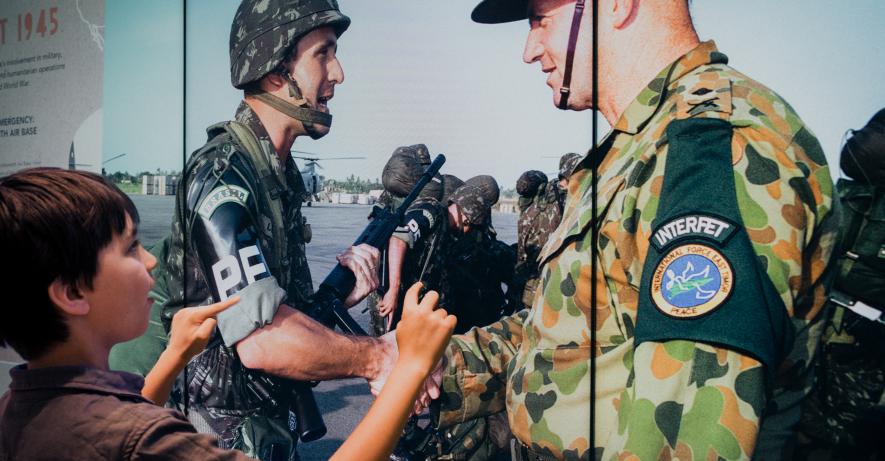 Post World War II Gallery
Explore Queensland's role during war and peacekeeping and leave a message for the fallen.
About the gallery
Enter the spacious, light-filled Post World War II Memorial and Exhibition Gallery, across the Central Station pedestrian subway, and you'll find beautifully restored gallery space which showcases the original hand-cut porphyry stone retaining wall beneath the Shrine of Remembrance.
Immerse yourself in the large videowall display featuring emotive images of Queensland commemoration from the early 1900s to today. From Anzac Day parades down the decades to the memorials to the fallen built in almost every town across the state, these images reveal how we have commemorated the service and sacrifice of Queenslanders from Federation to now.
Interactive experiences
A five-screen touch wall invites you to discover the history and diverse nature of Queensland involvement in war and peacekeeping since 1945. The dynamic and compelling array of interactive experiences to explore will captivate you as you move across the wall.
Take a closer look at videos of six Queensland men and women talking about their military experiences, move through a timeline which activates a world map in surprising ways, and test your knowledge of Australia's involvement in war and peace in a quiz.
Learn about Service men and women such as Lorraine Hatton OAM, proud Quandamooka woman and elder from the Nunukul tribe. Aunty Lorraine, the Army's second Indigenous Elder, served for over 20 years with distinction, including touring Afghanistan, and was the President of the Board responsible for the Aboriginal & Torres Strait Islander War Memorial now standing proudly in the Anzac Square parklands.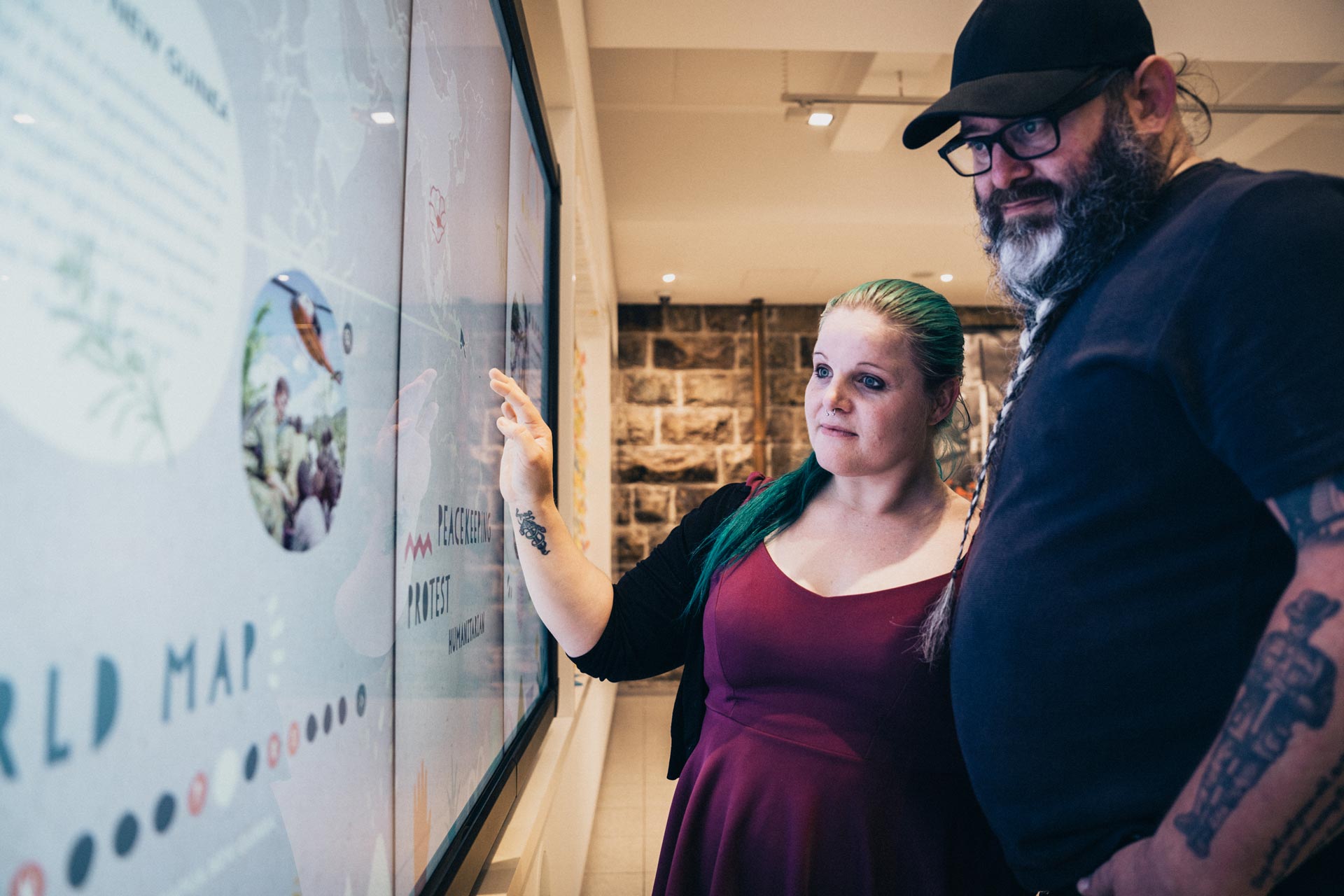 Respect and reflection
Since its inception, Anzac Square was intended to be a place of respect and reflection, where Queenslanders could gather to commemorate the service and sacrifice of men and women from all over the state.
As you leave the Post World War II Gallery, you are invited to ponder and privately respond to the question - How do you remember?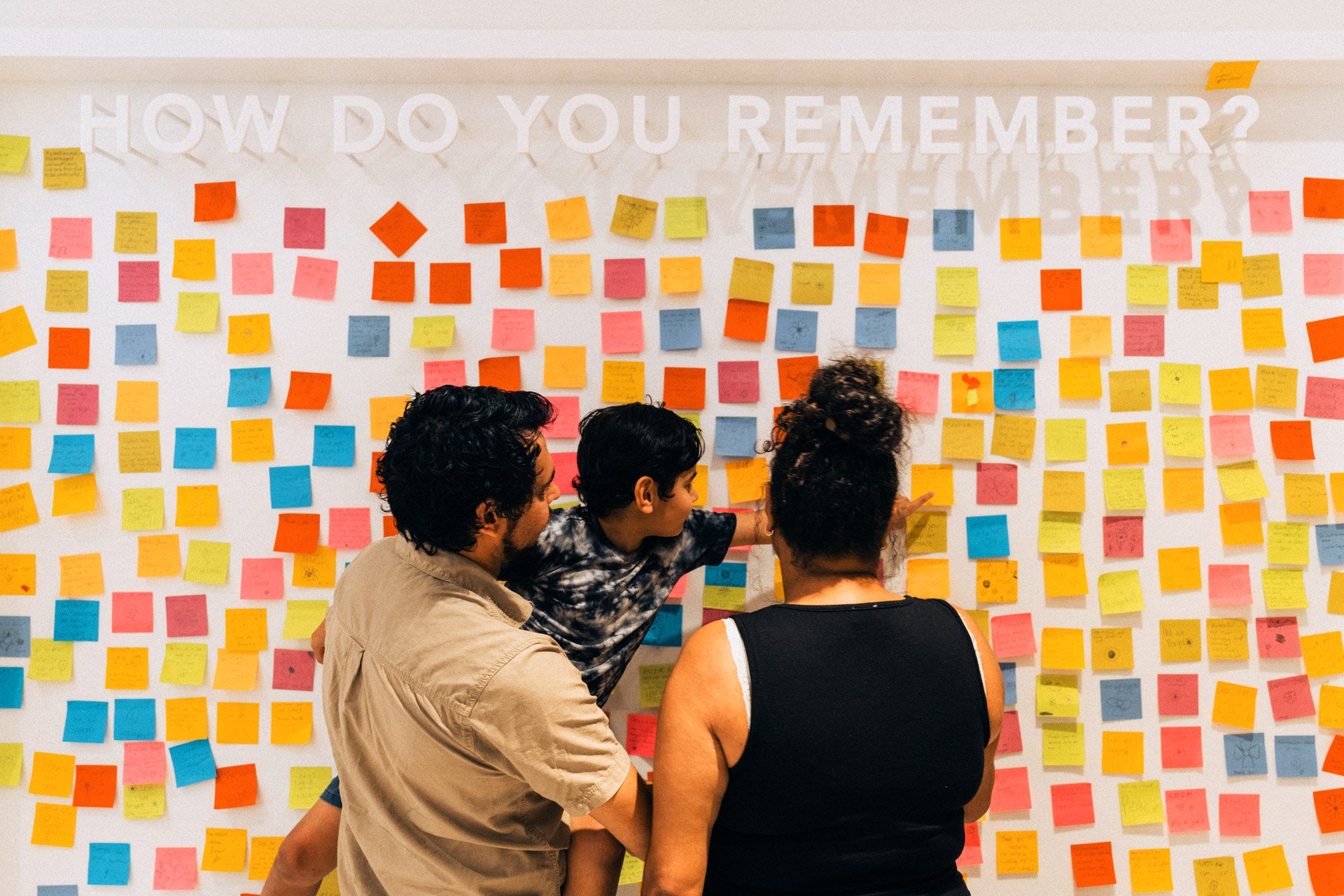 Talks and events
The Post World War II Memorial and Exhibition Gallery hosts events throughout the year, including an interesting and informative monthly talk series on various themes of Queensland's military past.
Talks are presented by the Galleries' team of expert staff, and are free to attend. Registrations essential.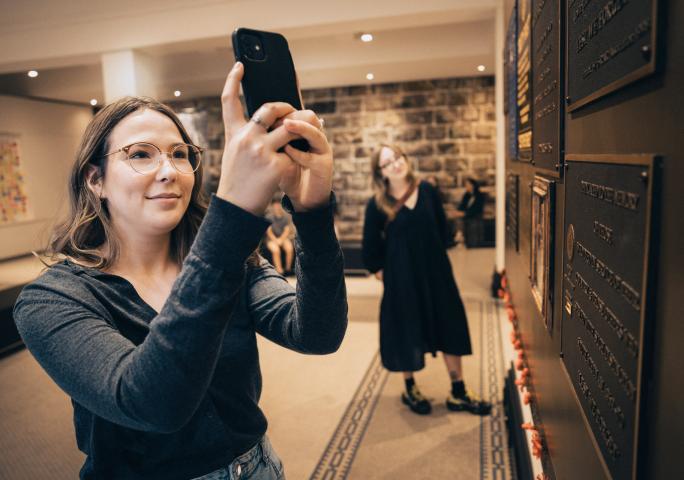 Memorial plaques
Explore plaques inside the Post World War II Gallery.