/

World War I Memorial Crypt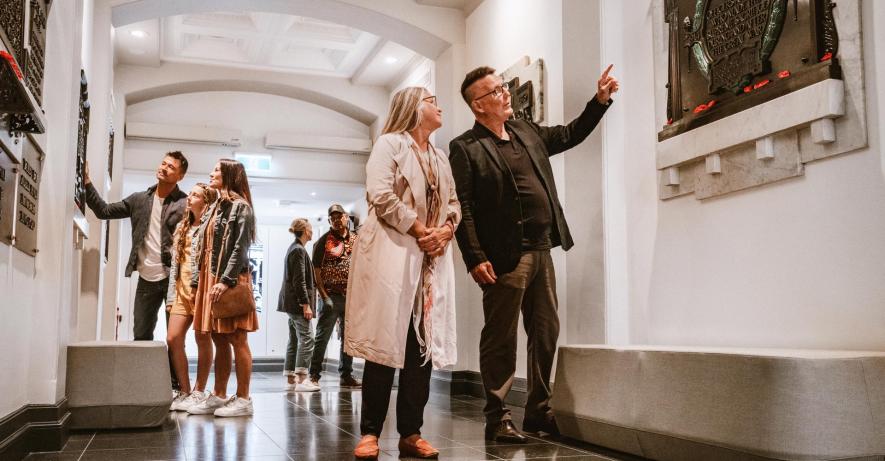 World War I Memorial Crypt
Start your journey through the galleries with ornate plaques honouring the service and sacrifice of Queenslanders.
About the gallery
57,705 Queensland men and women enlisted during the First World War, and approximately 10,000 never returned home.
The World War I Memorial Crypt is a place where you are invited to peacefully reflect, its reverent design and ambient soundscape making you feel immediately at quiet ease within this subterranean sanctuary.. Its walls contain ornate memorial plaques which commemorate the fallen and honour the service and sacrifice of Queensland-associated battalions, regiments and other units.
A video wall on the left as you enter the Crypt focuses on the war as it was experienced at home. Over one hundred images feature recruitment, enlistment and training of Queenslanders who responded to the call. Other images depict family groups, or groups of dedicated volunteers who pitched in to support the war effort.
Interactive experiences
Along one wall of the Crypt you can discover fascinating insights and stories on Queensland's World War 1 experience on two touchscreen displays.
On one display you can learn about the units commemorated in the Crypt's memorial plaques, their unit histories, and explore the stories of these units from their landing in Egypt, to the shores of Gallipoli, to the trenches of Europe.
On the second touchscreen you can find out about 21 men and women whose stories represent the diverse and dramatic experiences of almost 60,000 Queenslanders who served in the War, and whose writings and effects reside in State Library of Queensland's collections. These photographs, letters, diaries and souvenirs vividly describe their experiences and serve as a lasting testament to their courage and sacrifice.
Discover stories like that of Nurse Jane McLennan, from Mount Perry, and her hard experiences through vital work in the Australian Army Nursing Service in Salonika, Greece from 1917-18.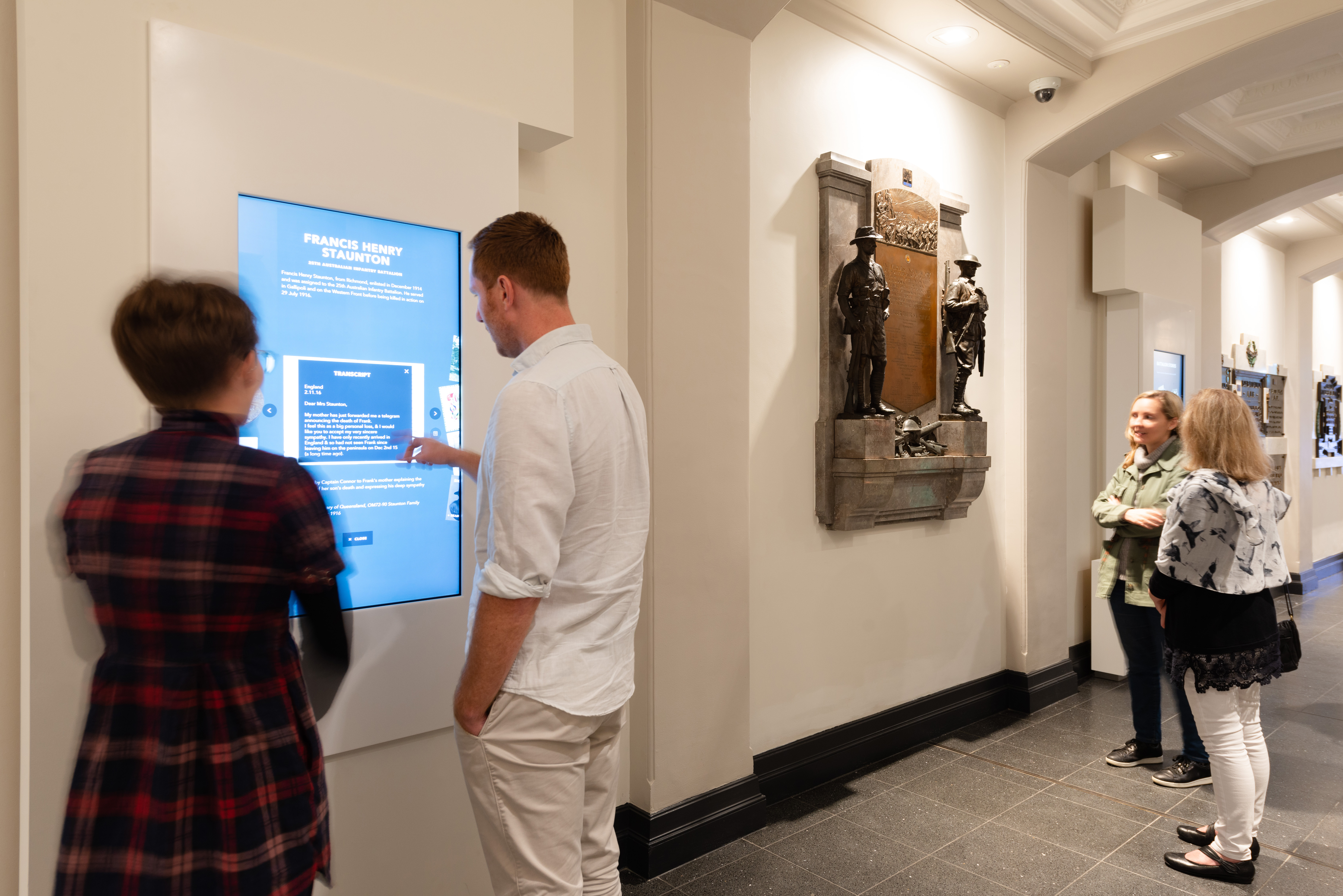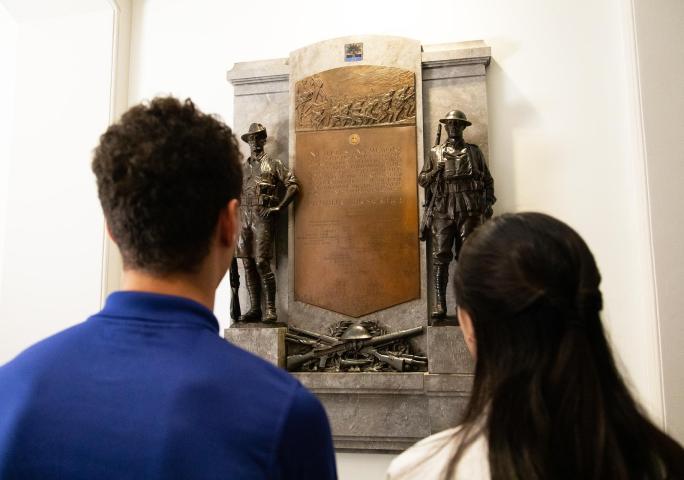 Memorial plaques
Explore plaques inside the World War I Memorial Crypt